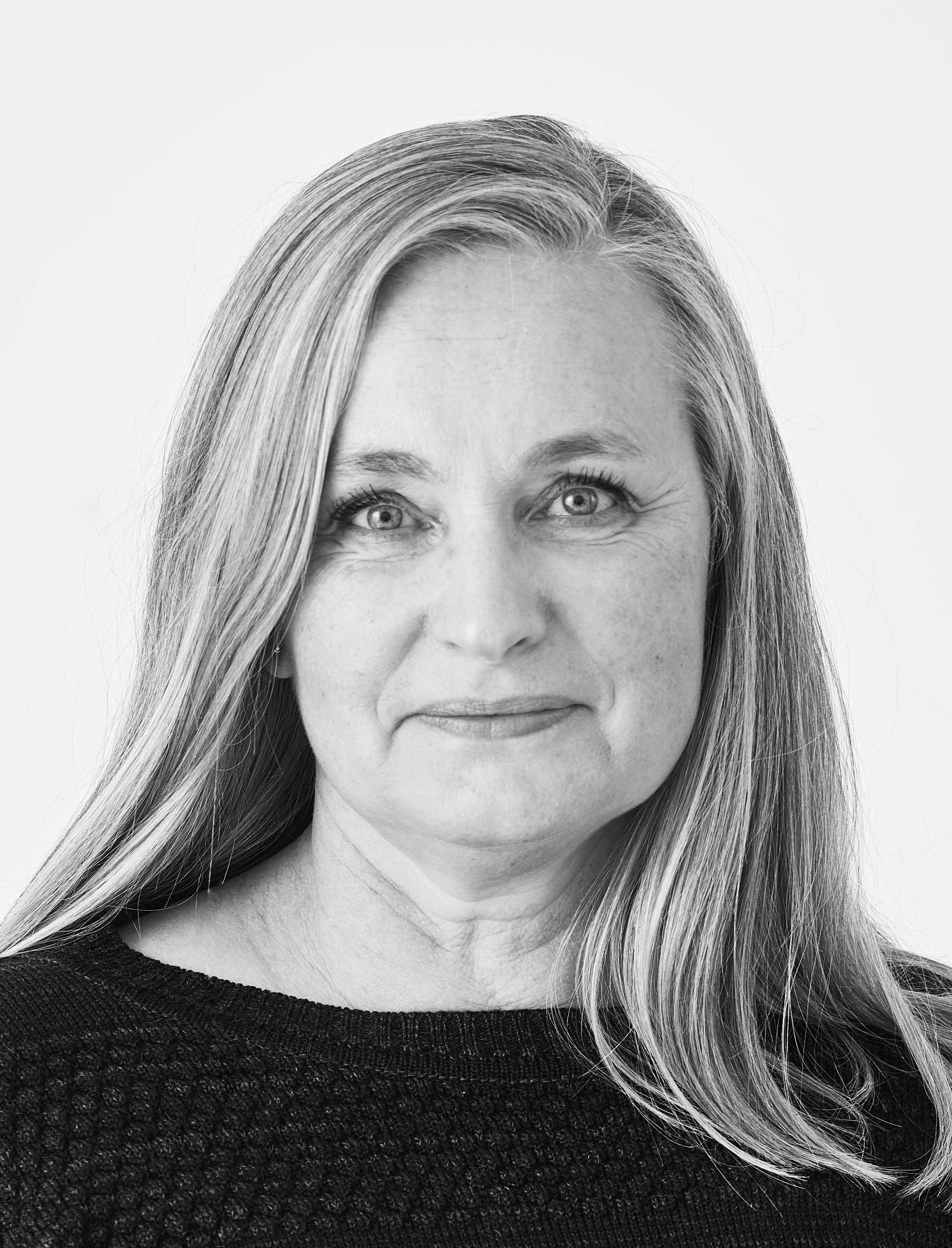 I am educated as jewellery artist in 2015 and as graphic designer in 1995.
Since 2009 I have been working with jewellery in my own workshop and as a freelance graphic designer.
STATEMENT
I find the themes for my jewellery in the media news flow. If I'm touched and I can relate to the story, I keep it in my idea bank. The narative dictates the shapes and the materials of the pieces and I never know what the final piece will look like in the beginning of the process. I'm often supriced with the final result.
My background as a graphic designer makes me very visually orientatet and I get inspired by collage art, old photos, typography, packaging, signs – all kinds of compositions of different elements.
I enjoy to combine photos with quotes and dekorative elements to create a narative with serious themes and a humoristic twist. I like to show more than just one angle of the naratives – I do that by incorporating the back of the jewellery as well. Hopefully I make the viewer reflect on the stories.
Portrait by Line Falck

EDUCATION
2012-15 Jewelry Artist – Institute of Precious Metals, Copenhagen, Denmark
2009-13 Goldsmith studies at The Technical School, Copenhagen and at SMYK2000
1990-95 Graphic Designer, The Royal Danish Academy of Fine Arts, School of Design, Copenhagen, Denmark
1993-94 Studies at Ravensbourne College of Design and Communication, London, UK
EXHIBITIONS
2022 SIERAAD International Jewellery Art Fair, Amsterdam, Holland
2022 Macabre Masterpieces, Sønderborg Castle, Denmark
2022 Copenhagen Rearranged, ATTA Gallery – Bangkok, Thailand
2022 66mistral gallery⁣ – 32 finalists of Arte Y Joya exhibition in Barcelona, Spain
2021 Studio Squina, 32 finalists of Arte Y Joya exhibition in Madrid, Spain
2021 NUDA VITA II-III, virtual exhibition at Munich Jewellery Week, curated by Ilaria Ruggiero – A/dornment
2021 Danish Jewelery Box – Contemporary Jewellery Design, MAKK – Museum für Angewandte Kunst, Köln, Germany
2020 Athens Jewellery Week, Awarded artist, online exhibition, Athens, Greese
2020 The Contemporary Metal Art Biennial METALLOphone 5: MUSEUM, Vilnius, Lithuania
2020 "Werke und Tage" at Antikensammlung in Munich with the Danish Arts Foundation's Jewellery Collection, Munich, Germany
2019 New York City Jewelry Week 2019, represented by Charon Kransen Art, New York City, USA
2019 SOFA Chicago, represented by Charon Kransen Art, Chicago, USA
2019 JOYA Barcelona Art Jewellery & Objects – Selected Artist, Barcelona, Spain
2019 The Skt. Loye exhibition "A Queen Worthy" at Christiansborg Castle, Copenhagen, Denmark
2019 "DAISY, DAISY, DAISY", group exhibition in The Most Secret Gallery in Copenhagen, Denmark
2019 "Wearing Change", Not Only Decoration, group exhibtion: "What kind of ties" by ROERT,  Idar Oberstein, Germany
2019 The Biennale for Craft and Design 2019, group exhibtion: "What kind of ties" by ROERT, Copenhagen, Denmark
2018 "Afterparty – Celebrating 65 Years of Jewellery Art and Silverware", Copenhagen, Denmark
2018 "The Genius of Images", group exhibition, Gallery LA Joaillerie par Mazlo, Paris, France
2018 Skt. Loye nomination exhibition, Koldinghus Castle, Denmark
2017 The Biennale for Craft and Design 2017, group exhibtion: "The B-Team" by ROERT, Copenhagen, Denmark
2015 "We made it" group exhibition, Gallery Symbol, Copenhagen, Denmark
2015 "Jewellery Art" group exhibition, The Royal Cast Collection, Copenhagen, Denmark
2013 "Jewellery Art – Commercial Showpiece", group exhibition: , Copenhagen, Denmark
AWARDS AND GRANTS
2019 Athens Jewellery Week Award at JOYA Barcelona Art Jewellery & Objets fair.
2019 Nominated for the Skt. Loye Award by Copenhagen Goldsmith Guild.
2019 Danish Arts Foundation, Project grant
WORKSHOP
2019 "Developing your own script" – Masterclass by Charon Kransen, Art Jewellery Copenhagen, Denmark
MEMBER OF
2020- Boardmember of Copenhagen Goldsmith Guild
2019- Klimt02
2019- Copenhagen Goldsmith Guild
2016- Danish Crafts & Design Association
2016- ROERT – artist group
OTHER
2018 Arranging and curating the exhibition "Afterparty" in Copenhagen with 180 different artists participating
2018 Part of designshop VIRVAR – Copenhagen, Denmark
EMPLOYMENT
2001-09 Senior designer at IdentityPeople|PeopleGroup – Copenhagen, Denmark
2000-2001 Graphic designer at Kühnel Design – Copenhagen, Denmark
1996-2000 Graphic designer at Ole Søndergaard ApS – Helsingør, Denmark
1994 Internship at Mollerup Designlab – Copenhagen, Denmark