My jewellery are represented at New York City Jewellery Week 2019 by Charon Kransen Art, Nov 18 – 24, 2019
---

My brooches are represented at SOFA Chicago by Charon Kransen Art, Oct 31 – Nov 3, 2019
---
Awarded
ATHENS JEWELLERY WEEK AWARD
at JOYA Barcelona Art Jewellery & Objects 2019
"The Anticlastics will give the AJW award to an artist who raises her/his voice regarding issues closely related to refugees and minority groups and that through his/her work comments on discriminations and racism of any kind (including social, religious, racial, ethnic, national and sexual) imposed on them. The winner will be invited to participate at the central exhibition Art + Jewelry : Intersecting Spaces of Athens Jewelry Week 2020 at Benaki Museum".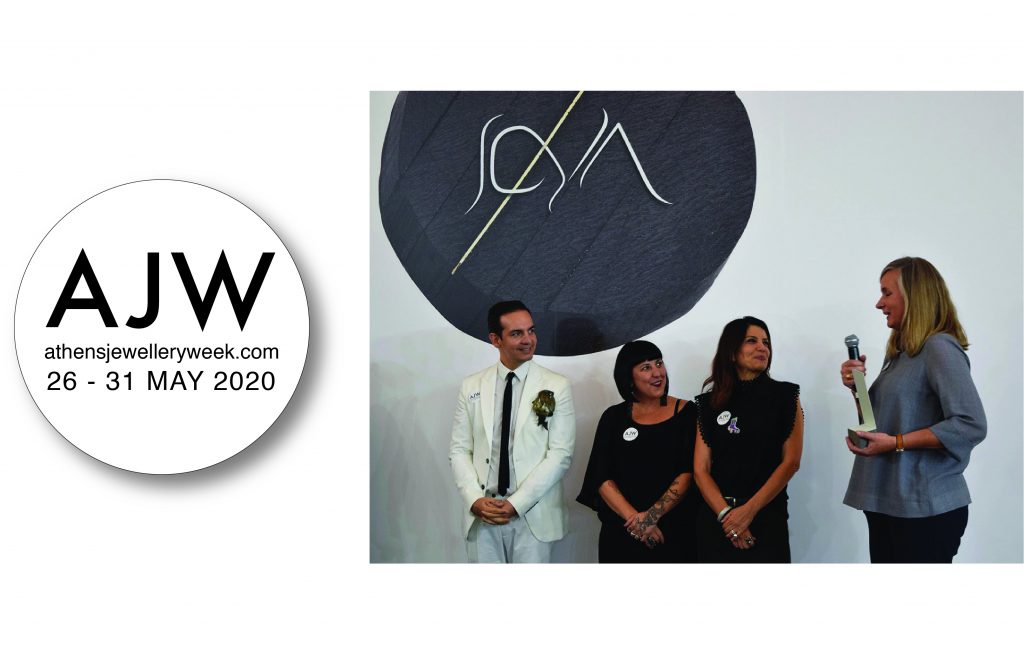 ---
Selected artist for JOYA Barcelona Art Jewellery & Objects 2019

---
I'm part of the exhibition DAISY, DAISY, DAISY in The Most Secret Gallery in Copenhagen. Open September 27 – October 19, 2019.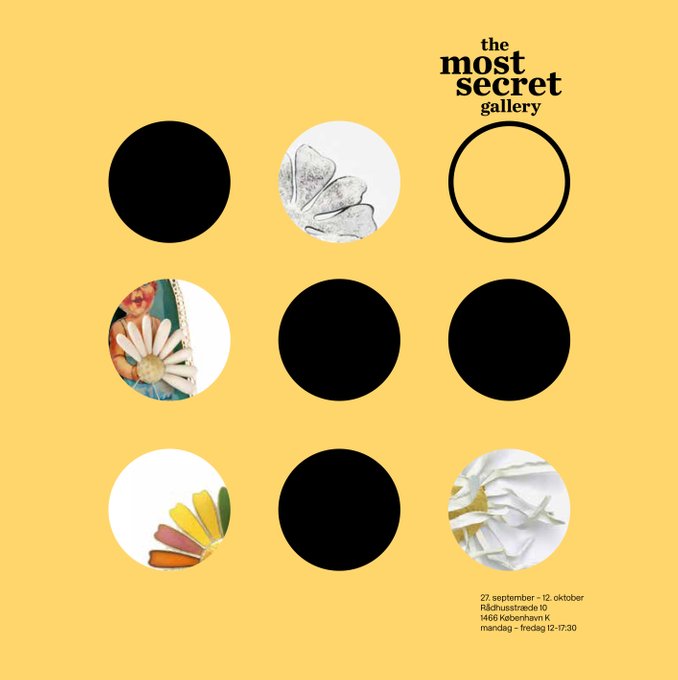 ---
"Worthy of a Queen" is the title of the exhibition at Christiansborg Palace, where I'll be exhibiting a new series of jewellery, open September 27 – Deccember 15, 2019.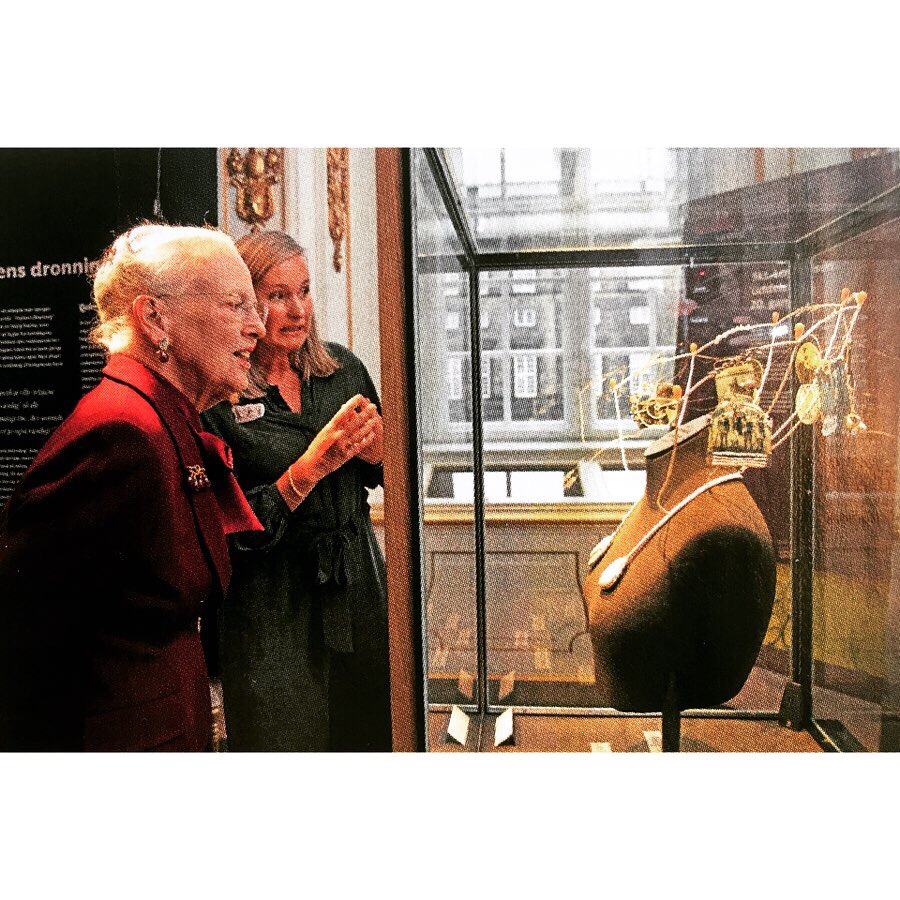 At  the opening of the exhibition I was explaning my work to Queen Margerethe.
---
In May 2019 I was admited to the Copenhagen Goldsmith Guild at the annual meeting no 590! The guild was founded in 1429!
I'm proud and humble to be part of this historic association.

---
Selected for the Biennale for Craft & Design in Copenhagen 2019 with the artwork "What kind of ties" by the artist group Roert.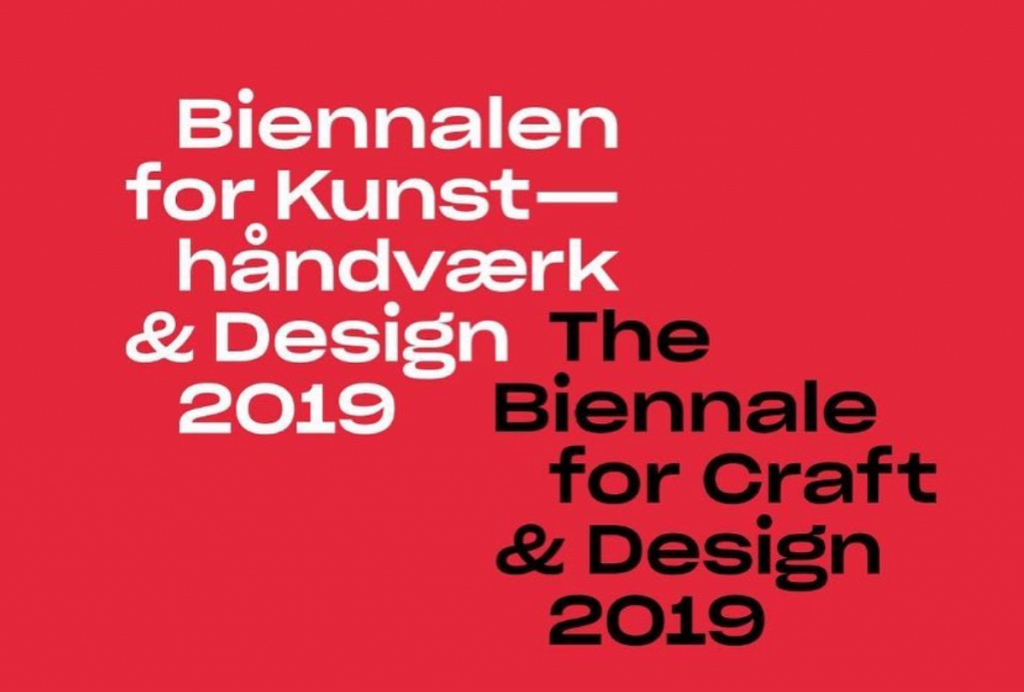 ---
Partisipating in the group exhibition "Le génie des images"
in Gallery LA Joaillerie par Mazlo in Paris.

---
Nominated to the "

The Copenhagen Goldsmith Guild's

Skt. Loye Price 2019″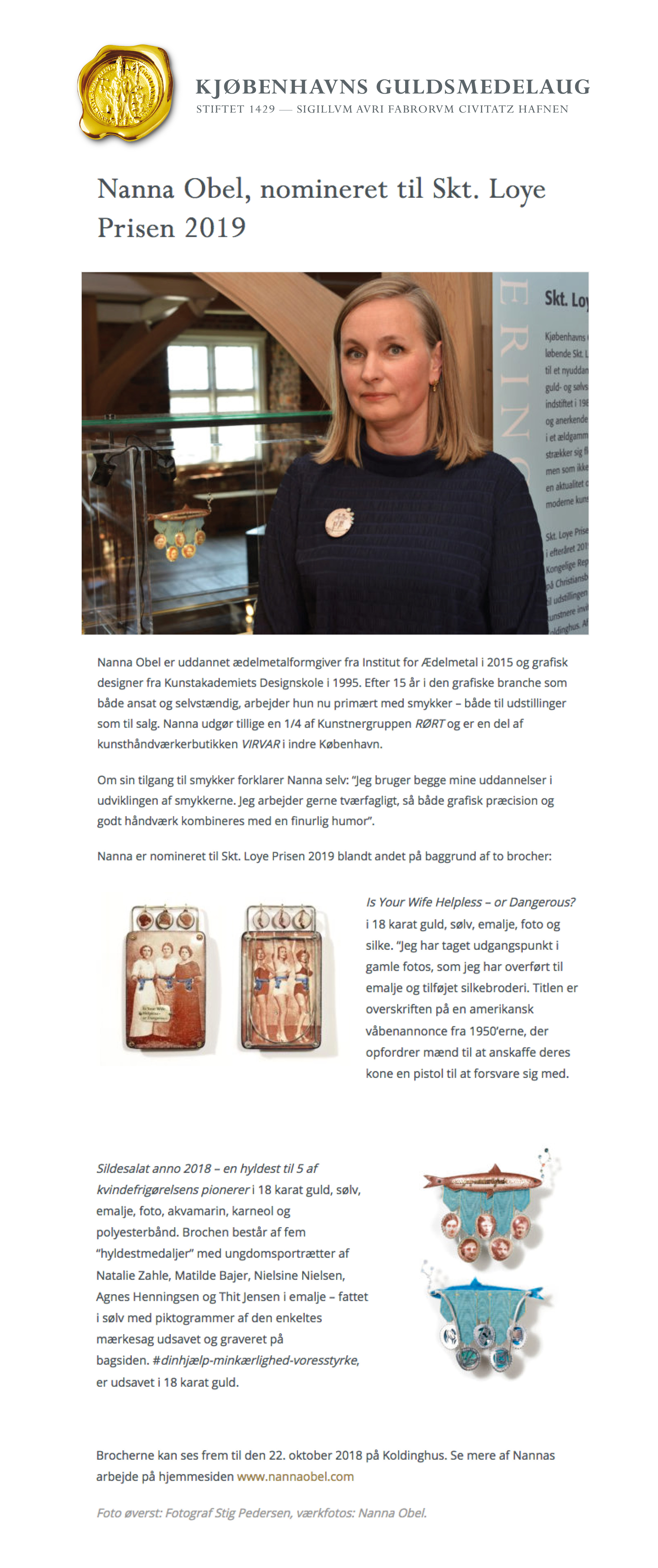 ---
The opening of the Nomination exhibition at Koldinghus Castle
by Queen Margrethe II on May 5, 2018